Suomeksi
Helvi:
Tricky Blue's Dark Secret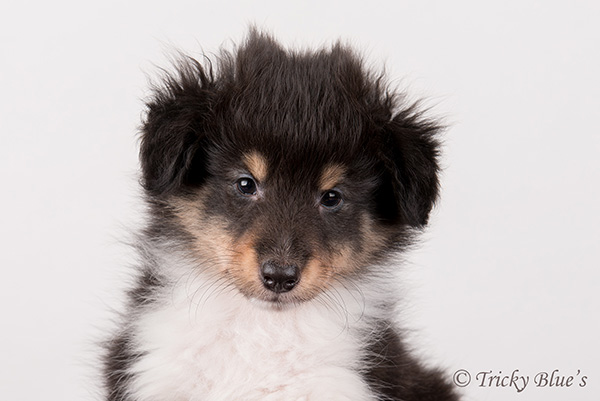 Born: 25.11.2014

Sex: Bitch
Size: about 37-38cm

Eyes: CEA, CRD/CH (8.1.2015), healthy (18.11.2016)
Hips: B/B
Knees: 0/0
Elbows: 0/0
Other: Correct bite & full dentation. Healthy heart and back.
Breeder: Aki Korhonen, Kennel Tricky Blue's, Lievestuore

Owners: Elli Peltovirta (Sastamala) & Aki Korhonen
Back to dog list.